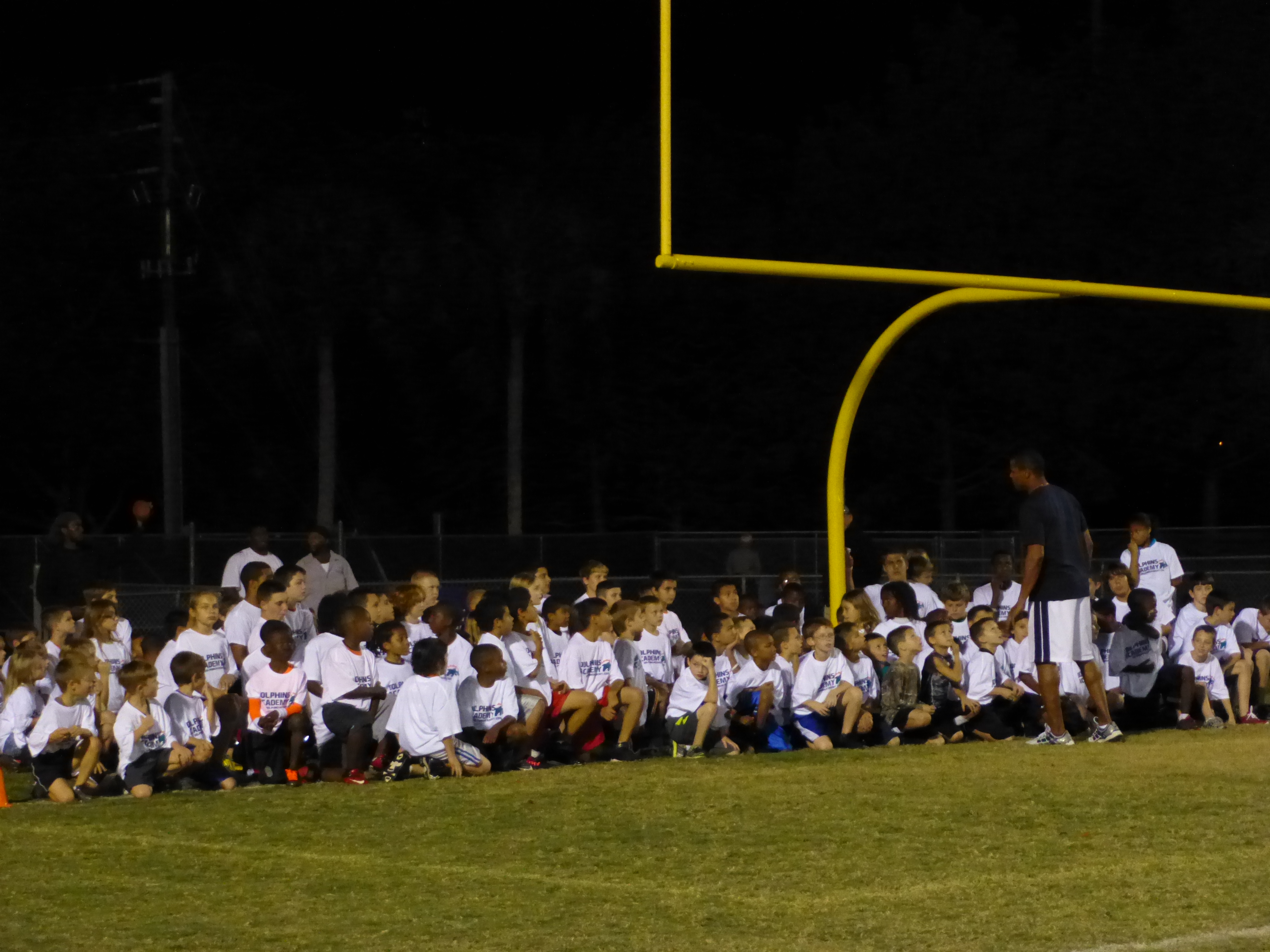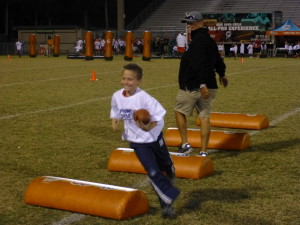 We now have just a few openings remaining for the clinic. Sign up at this link for the 2013 West Coast All-Star Clinic:
www.dolphins.com/waivers

As part of their support of the John Carrigan Rotary South All-Star Classic events, the Miami Dolphins will present a football clinic to area youth, ages 6-14, Tuesday, Dec. 10 from 6 to 8 p.m. at Fort Myers High School. There is no charge to participate in the clinic.
The Dolphins' grassroots program emphasizes education, physical fitness and positive choices for youth in a safe and fun environment, encouraging the participants to become "DolFit" kids.
Boys and girls are able to participate in drills featuring obstacle courses, hurdles, knock-away dummies, ladder and halfback pads, identical to Dolphins' players.
Every participant attending the clinic will receive a complimentary ticket to the John Carrigan Rotary South All-Star Classic football game which will take place Wednesday, Dec. 11 at 7:30 p.m. at Fort Myers High School. The game matches top Lee County high school senior football players in a north vs. south competition. Dolphins' alumni will attend the game, serving as honorary coaches, as well as providing stadium enhancements for the match-up.
Rotary Club of Fort Myers South has more than 130 members who are among the 1.3 million Rotarians worldwide. Service Above Self is the motto of Rotary International, which has contributed more than $1.2 billion and tens of thousands of volunteer hours toward polio eradication in addition to projects such as water quality, world peace and literacy.