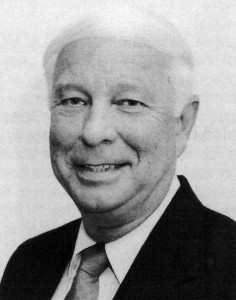 THE NAME SYNONYMOUS WITH HIGH SCHOOL
ALL-STAR FOOTBALL IN LEE COUNTY
 
All-Star Football was brought to Lee County because of John's love of football. He had the desire to see recognition given to the players while providing his own brand of support and fund raising for the service organization coordinating the events. Each year the money raised has gone to support various programs and scholarships which would otherwise not be available.
Carrigan's involvement with sports began in 1941. After service in the Marine Corps, he entered the University of Maryland, where he obtained his degree in education. While a teacher in the Baltimore school system, he officiated at football, baseball and basketball games.
The original game of Lee County All-Star Football still tagged as "North vs. South," was the first county-wide organized game in the state of Florida. Under the auspices of a local service organization, the first all star game was a daytime event held over the school holiday. Because of poor attendance, subsequent games have been held in the evening before holiday vacation and attendance continues to grow. Since that first all-star game in 1989, many other counties have begun their own all-star programs.
Rotary Club of Fort Myers South is proud to be the continuing sponsor of the All-Star Football Game.